Chewable Charms produces a variety of teething accessories.
The Conscious Buyer Criteria Met: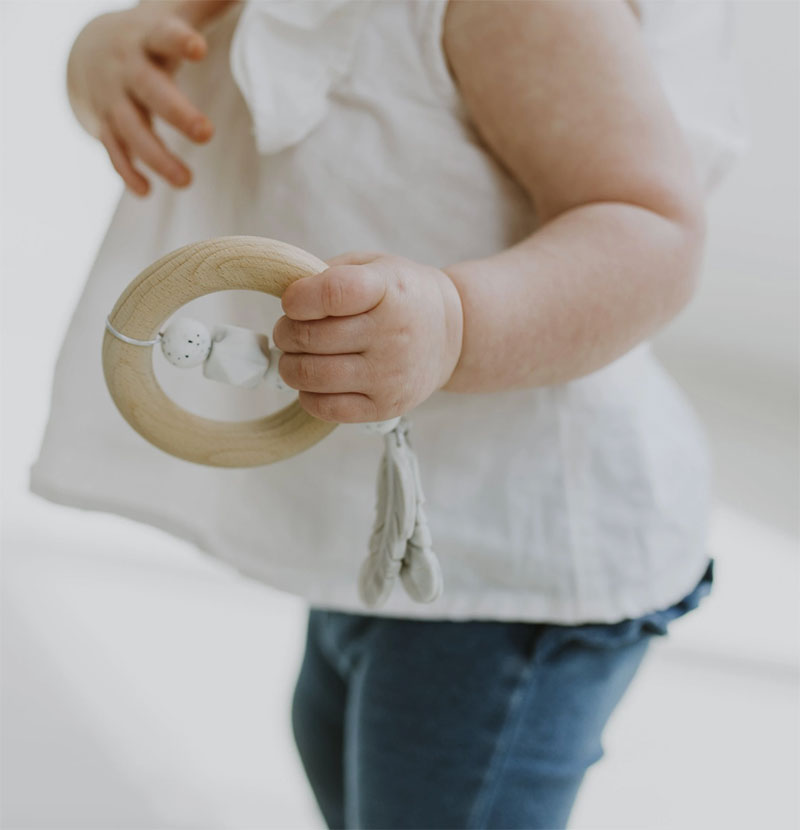 Chewable Charms was started to relieve the troubles of teething in an eco-friendly fashionable way. Utilizing food grade silicone and organic beech wood, Chewable Charms focusing on healthy products for healthy babies. Their products are non-toxic, BPA Free and the wood is finished with organic beeswax and organic coconut oil. Chewable Charms believes in giving back by donating a portion of their proceeds to Save The Children.
Chewable Charms met 8 of 10 of The Conscious Buyer Ranking Criteria.