Eco Nuts produces a variety of organic soap products.
The Conscious Buyer Criteria Met: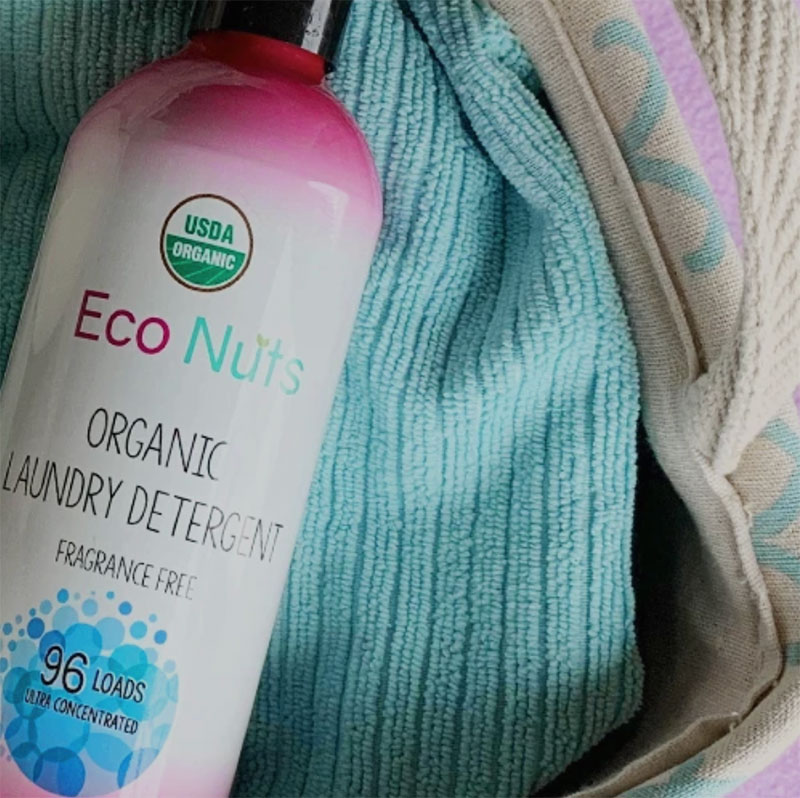 Eco Nuts mission is to provide a healthier cleaning option for your family and our planet through non-toxic organic cleaners in sustainable packaging. They consider the environmental impact in all aspects of their company. From water-saving machinery to reusing recycled paper and cardboard boxes as many times as possible, they are mindful of their footprint. All of their ingredients are ethically sourced, cruelty-free and certified organic.
Eco Nuts met 10 of 10 of The Conscious Buyer Ranking Criteria.