Dress It Up Dressing produces a variety of salad dressings and sauces.
The Conscious Buyer Criteria Met: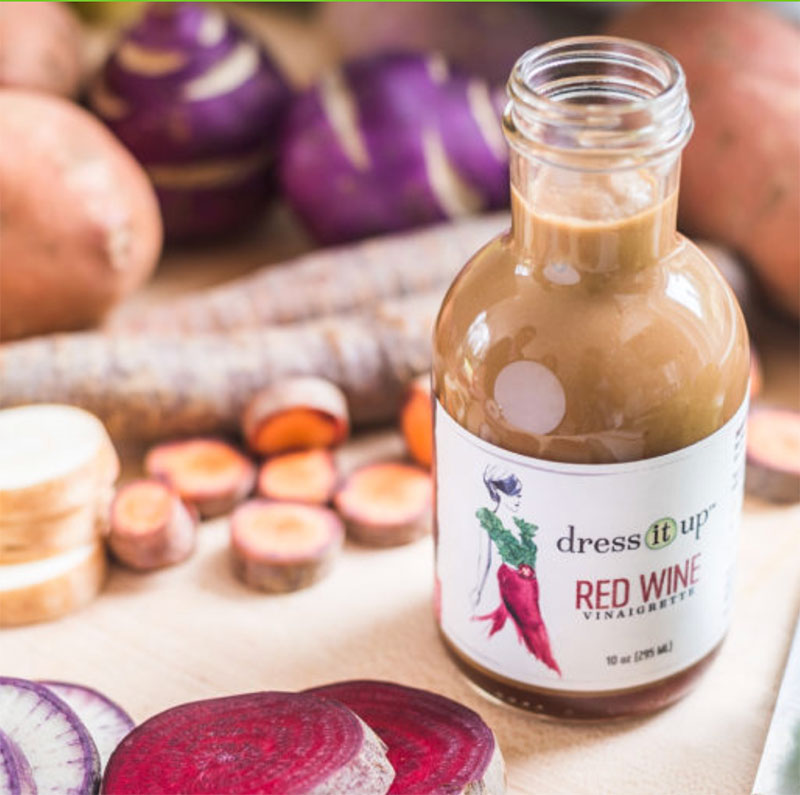 About Dress It Up Dressings
Dress It Up Dressings knows their dressings are inextricably linked to the environment and to the farmers who produce fruits and vegetables on which they taste so good. They source ingredients locally whenever possible, seeking out small micro-producers, minimizing travel times, shortening the food chain and reducing their impact on the environment. It also means practicing corporate responsibility, providing opportunities for people in their community, and choosing vendors who do the same. They support initiatives that align with their values and passions, among them is the importance of learning healthy eating habits at a young age.
Dress It Up Dressing met 6 of 10 of The Conscious Buyer Ranking Criteria.