Honest Pet Products produces a variety of eco-friendly pet supplies.
The Conscious Buyer Criteria Met: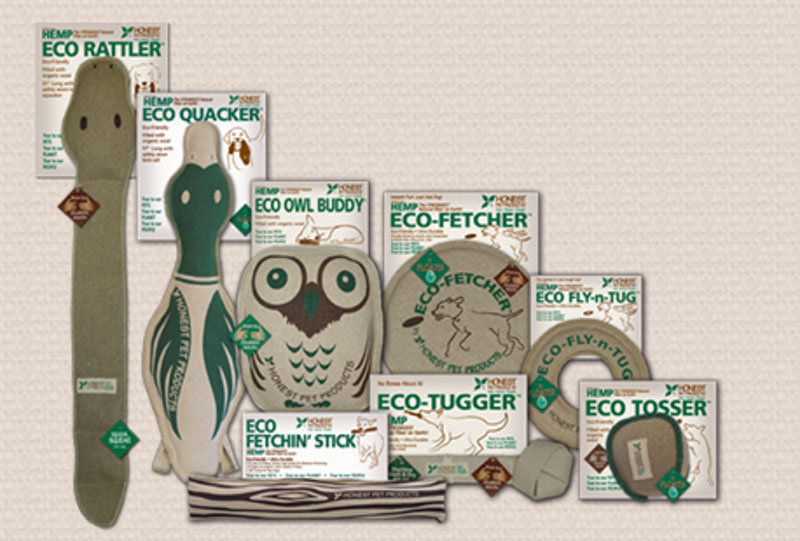 About Honest Pet Products
Honest Pet Products was born out of three basic, unrelenting, and uncompromising principles True to our pets, True to our planet, True to our people. To be true to our pets means that our toys and accessories are made from the most truly natural, safe, and durable materials possible. To be true to our planet means that their materials are used in their most truly natural form to promote sustainability and carbon footprint reduction. We simply use the quality gifts that nature has to offer to heal the planet and provide us all safer lives. To be true to our people means they economically support and emotionally encourage hard-working people with cognitive and developmental disabilities who make our truly natural hemp and wool toys.
Honest Pet Products met 7 of 10 of The Conscious Buyer Ranking Criteria.